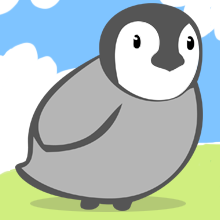 ---
Openhatch Workshop
Open Source comes to campus
I attended an openhatch session last Sunday. Openhatch is a university workshop to help students start contributing to open source software. At the workshop, we were taught a bit about the open source community, git, IRC and bug trackers. We then learned about contributing on github. Breakfast and lunch was provided by the event.
After lunch, we broke into groups and looked at potential Google SoC projects or open source projects. I worked on the center for open science's blog. Our task was to install a plugin that allowed users to summarize posts on the home page and add a Read More.. link. This was for pelican. While I did not solve it during the workshop, I made enough progress that I was able to finish it at home. I sent a pull request. This is the first time I've successfully sent a patch to a project. (I had contributed to xmltodict, a python library before, but my patch was not accepted)
Perhaps the best advice given was to not be intimidated by an unfamiliar community, and how to get started by helping us find simple bugs in an issue tracker in projects specifically designed to be welcome to newcomers. More advice was given by a professor who suggested students interested in contributing take an independent study to work on a project, getting class credit in the process. Unfortunately, being in graduate school, I can't take advantage of that, but I would have liked to do so if I were in undergrad.
I really enjoyed my time at openhatch, and I would recommend it for anyone whose university offers a session. The workshop gave me tools to help make a difference in the FOSS community. They even have ways for non coders interested in open source to participate.
I also learned about libreplanet, which I will be attending.
Openhatch's website can be found here. I highly encourage donations.
---
<< Previous
Next >>